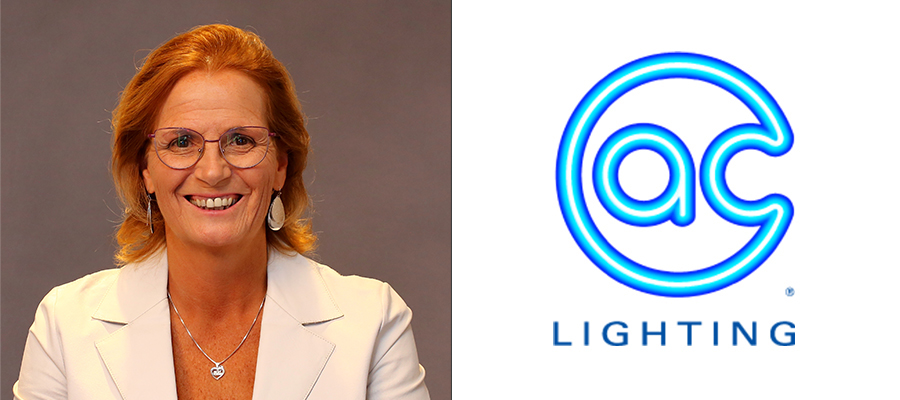 A.C. Lighting Inc., distributor of world-class lighting and rigging technologies, is happy to announce the appointment of Laura James as Sales Support Manager.
Reporting to Jean-Louis Blanchard, President, James will work closely with the Sales Support Team to build and maintain successful long-term relationships with A.C. Americas customers through innovative customer satisfaction solutions.
A.C. Americas Sales Support Team is a shared resource for A.C. Lighting Inc. and A.C. ProMedia.
"Laura brings a dynamic background and process-oriented approach to the Sales Support Team, bringing a higher level of client care to both A.C. Lighting Inc. and A.C. ProMedia. We are excited to have Laura join our team." Comments Blanchard.
James has over eight years of experience overseeing Sales Support and Customer Service. James has developed a well-rounded knowledge base of corporate operations throughout her career, with experience working across various departments, including Customer Service, Supply Chain, Marketing, and Payroll. She previously worked for Karcher Canada for nearly 20 years as Director, Marketing & Business Services, as well as Director, Operations & Client Care. Recently, she was at Shrader Canada for three years as Sourcing Manager.
Please join us in welcoming Laura to the team.
---
Don't forget to follow A.C. Lighting Inc. on Social Media:
About A.C. Lighting, Inc.
A.C. Lighting, Inc. is a value-added distributor of world-class lighting and associated rigging technologies for the theater, film, television, worship, exhibition, and commercial markets. A.C. Lighting Inc. is a North American distributor for premier brands including Chroma-Q® LED lighting, Vista by Chroma-Q lighting and media control surfaces, PROLIGHTS high value and high-performance range of lighting, video, and effects products, Luminex Networking Intelligence manufacturer of data distribution equipment, Manfrotto and Avenger: Professional Lighting Stands and Accessories, Follow-Me Remote Follow Spot Control Systems, LumenRadio wireless lighting controls, Jands StageCL and Prolyte staging and trussing.
For more information, please visit www.aclighting.com or call 416.255.9494
Recent News
News Search