Studies Search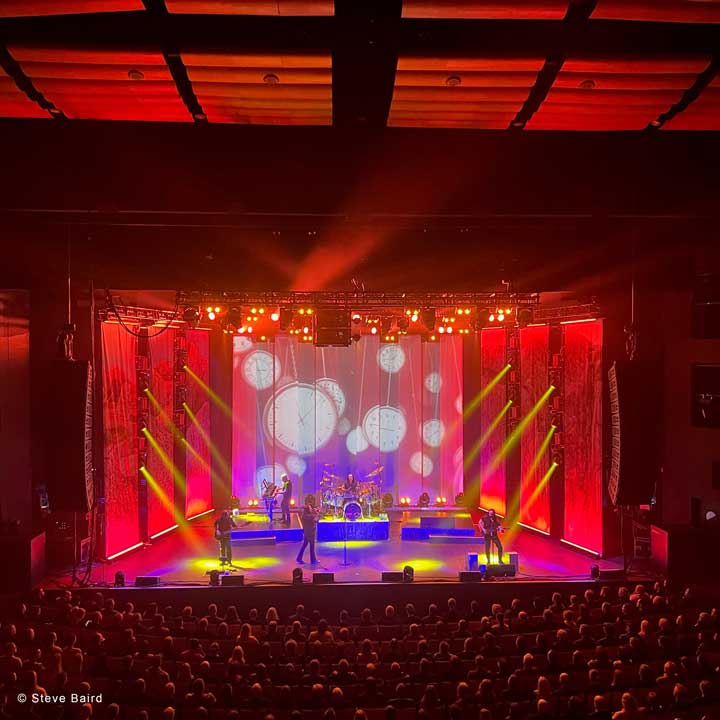 2022 Grammy-winning Prog Giants Dream Theater worked throughout the pandemic to create their newest album "A view from the top of the World".
When it came to lighting the panels, I wanted to use the Chroma-Q® Color Force II™ 72's fixtures. The fixtures were hung at the top and the bottom of each panel to provide full color on the set. "The Chroma-Q® Color Force II™ fixtures provide great powerful colors, and I think the best saturation on the market," explains Baird "Dream Theater has a powerful show. Using the fixtures to color match the video for the best audience experience was the ideal choice."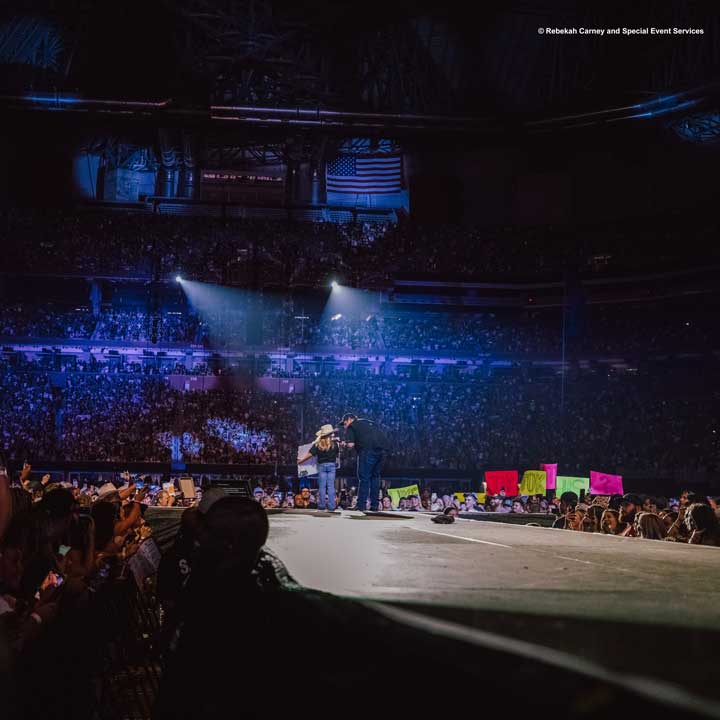 "We literally turned it around in about 15 minutes. And I'm going, 'Is this going to work?' <Laughs> I sat back and let the guys do what they do. And 10 minutes later, I see these lights traveling across the stage and these beautiful, nice circles. They're running the iris up and down and the level up and down, and I went, 'That's awesome. We've got follow spots.'" Jeff Cranfill, Vice President of SES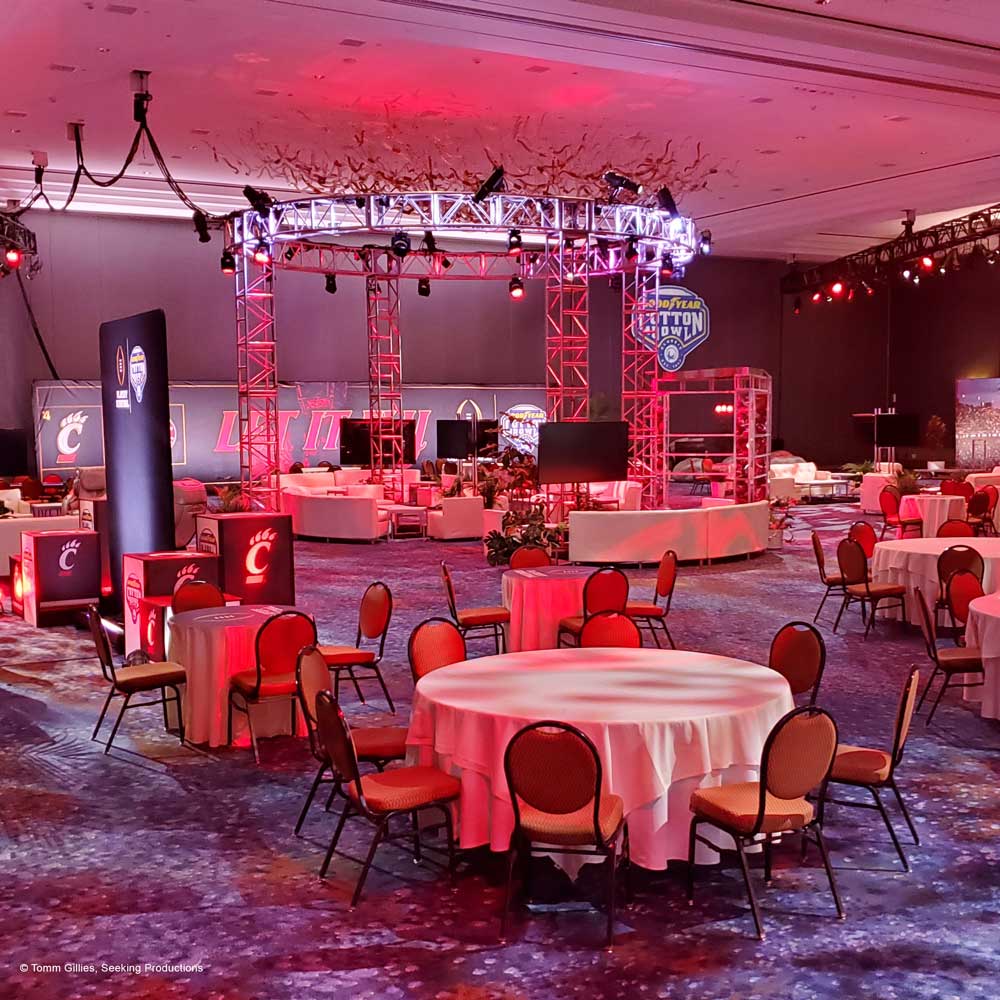 PROLIGHTS EclProfile FS replicates team colors and creates a fun environment
"The project was interesting, as I needed to match the team colors, perfectly, for each hospitality suite. I used gobos in the EclProfile FS and projected them using the teams' colors on the wall. The entire space was fun," comments Gillies.