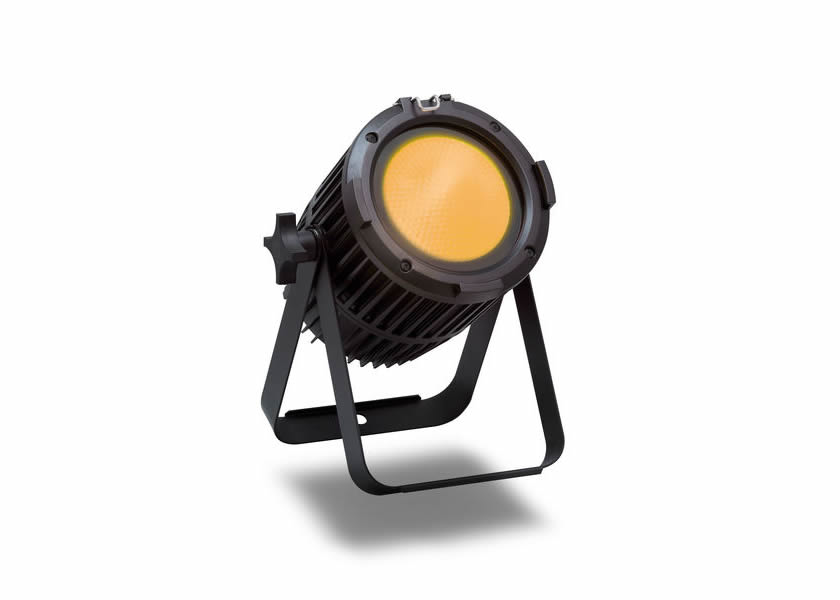 From the makers of the multi award-winning Color Force II, Chroma-Q are pleased to announce the UK launch at PLASA Focus Glasgow 2017 of their must-see LED PAR, the Color One 100X. With nearly 60% more output than its predecessor and one of the brightest fixtures in this category, it enables users to reach NEW heights of performance.
The Color One 100X™ combines its superb output with the proven performance benefits of the original Color One 100™ – including homogenised RGBA colour-mixing, extremely smooth and uniform output, a pure white, theatrical-grade dimming, convection cooling for quiet operation, and Chroma-Q's exceptional fixture-to-fixture consistency.
Get your demonstration of the Color One 100X at PLASA Focus Glasgow, UK show, 18th – 19th January 2017 (stand A8), or visit www.chroma-q.com/tradeshows for a list of all upcoming tradeshows.
Alternatively, to arrange your personal demonstration, contact:
(International Sales Enquiries)
A.C. Entertainment Technologies Ltd.
Tel: +44 (0)1494 446000
international.sales@ac-et.com
(North American Sales Enquiries)
A.C. Lighting Inc.
Tel: +1 416 255 9494
northamerica@aclighting.com
Or for more information, visit www.chroma-q.com, or Facebook – www.facebook.com/chromaq.lighting.
Chroma-Q and all associated product names are recognised trademarks, for more information visit www.chroma-q.com/trademarks. The rights and ownership of all trademarks are recognised. Whilst every effort has been made to ensure that the information is correct, Chroma-Q accepts no liability for errors or omissions. Technical specifications and data are provided for guidance only. Because we constantly aim to improve our products, we reserve the right to amend or alter at any time and without prior notice, the specifications of any product. E&OE.
Recent News
News Search