Leading Lights Newsletter - Issue 9
Welcome to Issue Nine of Leading Lights from A.C. Lighting Inc.
All signs are pointing to a very exciting LDI show in Orlando (booth 403) and a great WFX show (booth 709) in Dallas.
Chroma-Q® is unveiling the eagerly anticipated Chroma-Q Color Force Compact™ LED fixture. The Compact combines all of the features that lighting designers love about the Color Force™ into a slim, compact and cost effective package.
From existing Vista users, to designers and programmers who are new to Jands Vista, the simple yet powerful Vista v2 software continues to impress everyone who sees it. The Jands Vista is showing up on some of the coolest events around the world, from the next big thing, singer Adele's recent 21 DVD shoot at the Royal Albert Hall in London; to the renowned Gypsy Kings show at Radio City Music Hall in New York. Make sure you visit us at LDI and WFX for a personal Vista v2 demo, where you will discover the power and simplicity Vista v2 has to offer.
We are very proud to announce our partnership with LedGo of Holland, as their North American distributor. LedGo offers a wide range of high-performance modular video panels for both indoor and outdoor applications. Available in a choice of resolutions including 6mm, 10mm, 15mm and 20mm, there is a LedGo video system available to meet most of your needs.
Make sure you visit us in Orlando and Dallas to see all of A.C. Lighting's newest and exciting product innovations.
Chroma-Q Color Force Compact - Powerful Workhorse Fixture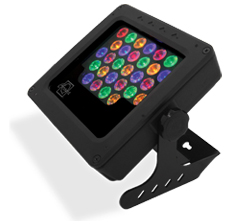 We are thrilled to announce the launch of the new Chroma-Q Color Force Compact, which will be officially released at LDI.
Utilizing core LED technology from the incredibly popular Color Force range, the Compact provides a powerful 1700 lumens of output in a slim, compact profile – making it ideal for lighting areas while occupying a very small footprint.
By incorporating the same LEDs as the 12", 48" and 72" fixtures, the Compact works in perfect harmony with the popular Color Force range; providing the deep cold blues, red hot lava looks and super soft pastels that designers love.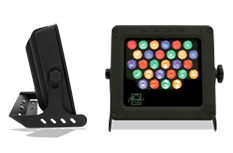 A cost-effective workhorse, the Compact is ideal for a wide range of applications including uplighting, pipe-end shin-busting, backlighting and wash applications.
To ensure a fast and efficient set-up, the Color Force Compact was designed to allow up to five fixtures to be daisy-chained from each PSU output, eliminating the need to home-run a cable from each fixture back to the PSU.

All Chroma-Q LED models are manufactured in North America.
LDInstitute: Jands Vista Console Training

LDI offers one of the most extensive professional console training opportunities available worldwide. A.C. Lighting Inc., in conjunction with Jands, will be providing both introductory and advanced programming training sessions on the revolutionary Jands Vista console.
Whether you are new to the exciting Jands Vista lighting control range, or are an existing user, the recently released Vista v2 software will enable you to get the most from whatever mix of technology you have available, whether dimmers, moving lights, LEDs or media
.
Vista training classes are optimized with two people per Vista T2 console in order to provide the best in hands-on instruction. Alex Mair of Jands is flying in from Australia to provide top-notch training.
Early registration is recommended as space is limited. Sign up for your Jands Vista class and discover the incredible power of Vista's visual interface and timeline. Join the revolution!
If you're not attending LDI, look out for our Jands Vista training in your area. See details further below in this email.
Intro Level Jands Vista Training
Wednesday, October 26th
Click here for more info
Advanced Level Jands Vista Training
Thursday, October 27th
Click here for more info
LedGo - Modular Video Solutions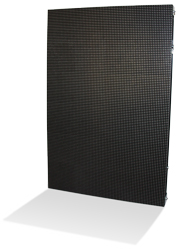 Be sure to stop by our booth at LDI and WFX to see the LedGo range of modular LED video panels. LedGo panels are brilliantly engineered and incorporate high-quality hardware and components to deliver incredible video performance at economical prices.
We will have the 6mm, 10mm, and 15mm resolutions on display at LDI and WFX. LedGo video panels feature easy "Rig and Click" hardware for quick assembly and very high refresh rates by using the latest LED Drivers to avoid flickering on cameras.
LedGo is the perfect solution when you need high performance video at a competitive price.
Let's Go with LedGo. www.LedGo.tv

Photos courtesy of LedGo and show previous product applications.
Let your friends at A.C. Lighting hook you up with
FREE LDI and WFX passes

The prestigious LDI show will be held at the Orange County Convention Center in Orlando. LDI is the industry's premier conference/tradeshow providing specialist professional training sessions, new technology innovations, and a platform for all live design professionals to meet and network.
Visit A.C. Lighting at LDI in booth #403 October 28th - 30th.
Click here for your LDI pass...
Presented by Church Production Magazine the renowned WFX show will be held at the

Dallas Convention Center in Dallas. WFX brings together key decision makers with leading technology and building specialists to secure technology solutions for worship facilities.
Visit A.C. Lighting at WFX in booth #709 November 9th and 10th.
Click here for your WFX pass...
Chroma-Q Gobo Rotators - Add Texture & Motion to Your Design
Make your stage pop and your ellipsoidals sing with Chroma-Q® gobo rotators - a great way to add texture and motion to your design.
The Twin FX DMX features adjustable dynamic effects including tick-tock, pendulum, shimmer, accelerate, decelerate, fire, water, rotate-pause and shake-pause. The super-reliable and ultra quiet rotator works in DMX mode with any Chroma-Q power supply or in stand-alone mode making them ideal for themed retail applications.
The Chroma-Q Twin FX DMX rotator fits the ETC Source 4, Strand SL, Altman Shakespeare and Selecon Pacific fixtures. It can be operated with either one single or two counter-rotating gobos for stand-alone operation.
Regular List Price $577.00
Special Thru November $495.00
Join Us for Vista v2 Lighting Console Training in Your Area
After the significant success of our training sessions in Nashville and Chicago we are pleased to announce more training dates:
• Charlotte - November 22nd or 23rd - Hampton Inn & Suites
• Atlanta - December 6th or 7th - Marriott Courtyard Windy Hill
The training session will cover all aspects of the new Vista v2 software and is geared to all levels and types of user - including designers, programmers, and operators - no matter what your background or knowledge level.
Space is limited, so be sure to register now and learn just how much you can do with Vista v2.
Take advantage of the special Early Bird pricing - $249*
To register for Jands Vista v2 training in Charlotte or Atlanta please visit our registration page:
*Early bird discount applies until the day of the event. Training will be subject to availability on the day for those who do not pre-register, and at a higher rate of $299.
Profile-n-Style - Jeff Monuszko, Multi-Image Group Boca Raton, Florida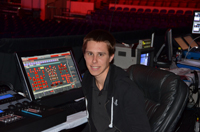 Lighting your favorite 80's hair band:
- which band is it?
- what Roscolux colors are in your 60k upstage truss?
By the time I knew what an 80's hair band was... Kiss was already on Family Guy, Aerosmith had been put on a ride at Disney, and Bon Jovi was the theme song for Deadliest Catch.
If you could vacation anywhere in the world, where would you go and why?
My ideal relaxing vacation is a tropical beach with nothing but a palm tree on it somewhere in the middle of the tropics. On the other hand, partying in Vegas and going to see Steel Panther could also be fun.
How do they get the deer to cross at that yellow road sign?
Same way Santa gets them to fly and Disney gets them to sing and dance.
What are the top three things you love about your Jands Vista?
1. It is YOUR console. Every inch of your screen and every control on your console can do what YOU want it to do.
2. Light is not math, it has no numbers. It is strictly a visual concept. Why wouldn't you want the console to work the same way? Everything is clearly pictured, right in front of your face and the console does all the thinking (CMY-RGB color mixing, fixture interchanging, custom personalities, for example) for you. There is no thought process involved and shouldn't be. Your job is to do a light show, not play with computers all day long. When I want to know what my fixtures are doing...I can look at the screen and know without having to read, think, or decipher the English language.
3. The support is phenomenal. Jands and A.C. Lighting care about what is going on and always solve my issues. They want my bugs, requests, and suggestions. The console is 100% upgradeable. I think the only permanent control is the Grand Master, so no matter what needs to be altered...it can be.


Photos courtesy of Multi Image Group.
World Class Products, World Class Service
A.C. Lighting Inc.

435 Horner Avenue, Unit 1,
Toronto, ON. M8W 4W3. Canada
Tel: 416-255-9494, Fax: 416-255-3514
northamerica@aclighting.com