| | | |
| --- | --- | --- |
| | Visit Us at LDI for Exclusive Chroma-Q & Jands LED Lighting Product Launches | |
Altitude; 30,000FT and climbing as we make our way back from a fantastic PLASA show in London. Attitude; Upbeat and climbing as we continue the excitement from London and prepare for an electrifying LDI.
Chroma-Q®, Jands, and ArKaos launched new products that drew raves from show goers. PLASA marked the official worldwide launch of the new Studio Force Phosphor™ LED lighting range alongside the other popular Color Force and Studio Force fixtures. Chroma-Q also unveiled a new-look corporate logo, brand identity and revamped website - www.Chroma-Q.com - underscoring Chroma-Q's continuing rise as one of the industry's leading innovators of LED lighting solutions.
Continuing the momentum, Jands launched the new Stage CL console designed for LED control and ArKaos debuted the new Stage Server media server with Media Master 3.0.
Get ready for a fantastic Fall season and jump-start your upbeat attitude together with your friends at A.C. Lighting Inc.
Catch the exclusive North American tradeshow launches for these products on the A.C. Lighting Inc booth #2007.
We look forward to seeing you there.
| | | |
| --- | --- | --- |
| | Let Your Friends at A.C. Lighting Inc. Hook You Up with FREE LDI Passes | |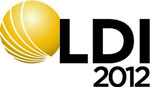 The prestigious LDI show will be held at the Las Vegas Convention Center in Las Vegas. LDI is the industry's premier conference/tradeshow providing specialist professional training sessions, new technology innovations, and a platform for all live design professionals to meet and network.
Visit A.C. Lighting Inc. at LDI in booth #2007 at LDI October 19th - 21st.
Click here for your LDI pass...
| | | |
| --- | --- | --- |
| | NEW: Jands Stage CL - the Compact Lighting Console That's Made for LEDs | |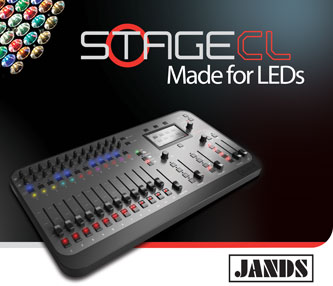 The new Stage CL from Jands is sure to capture your attention and jump-start your creative side when you see just how powerful, easy to use and economical LED control can be.
The StageCL is an entry level, self contained console that has been specifically "made for LEDs". It is designed to offer the simplicity of a generic fader desk for both static LEDs and dimmers by offering intuitive control of the colour with a pair of Hue/Saturation encoders above each fader. The StageCL is for people who have adopted LED technology but may not have the skills, knowledge or requirement for an advanced control system.
The StageCL is ideal for a wide-range of applications including corporate events, houses of worship, community theatre, retail displays, night clubs, weddings and parties. The Stage LED CL offers a simple "out of the box" LED control system for AV companies and lighting companies big to small.
Big things come in small packages. Be sure to see the hot new Jands StageCL at LDI exclusively on our booth.
| | | |
| --- | --- | --- |
| | NEW: Chroma-Q Studio Force Phosphor™ - the LED Softlight which Packs a Punch for its Size | |

The first new products to carry the new Chroma-Q logo are centered around the cutting-edge phosphor technology.
A nominee for the PLASA 2012 Awards for Innovation, the new Studio Force Phosphor range utilizes innovative LED technologies to provide an equivalent soft edge output to a fluorescent fixture - up to 7,000 lumens - developed specifically for use in TV, film and broadcast studio environments.
There's a choice of standard daylight (5,600K) white and variable (3,200 – 5,600K) white color temperature versions, with the variable version offering fine-tuning of the green & magenta tints and frequency for camera.
Other features include an extremely smooth uniform wash, extra soft beam, theatrical grade dimming, laboratory calibration to match Black Body Locus. Designed for practicality, the unit is equipped with a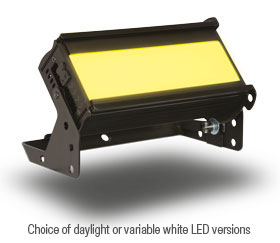 manual control mode, color touch screen interface, fanless, studio & full modes for maximum control of the units and a range of optional accessories.
The Studio Force Phosphor range joins the existing lineup of Studio Force™ extreme output white LED fixtures, which are also available in a choice of daylight (6,100K) and variable white (3,000 – 6,100K) versions. Providing a full range of creative tools to suit every lighting need and budget, options include an ultra compact workhorse fixture, a 335mm / 13.2" long multi-purpose unit and 1.2m / 4ft (48) and 1.8m / 6ft (72) battens.
Get your demo exclusively on our booth at LDI.
| | | |
| --- | --- | --- |
| | ArKaos Media Master 3.0 - Professional Control of Real-time Video and Effects | |

LDI will mark the North American debut of ArKaos Media Master 3.0 and the exciting new Stage Server on our booth.
The ArKaos team brings an incredibly intuitive approach to the complex problem of video mapping. The ArKaos Video Mapper, an extension for MediaMaster Pro allows easy mapping of video onto irregularly shaped surfaces and through multiple outputs. Designed to let you set-up mapping projects in very short times, Video Mapper makes it incredibly simple to flow visuals around complex objects with just a few clicks.
The Stage Server is a perfect solution for live entertainment, theatre, educational, audio-visual and worship applications. The powerful ArKaos engine provides two full HD outputs to produce exceptionally smooth visuals.
Engineered to ensure rugged reliability and designed for quick and easy set-up, the Stage Server allows full DMX control via your favourite lighting

console. The Stage Server ships standard with MediaMaster Express and a vast library of high quality digital media from one of the world's best visual content providers.
The new Stage Server is the ideal combination of scalability and creativity priced well below $10,000. Unbeatable.
| | | |
| --- | --- | --- |
| | LedGo - Modular Video Solutions | |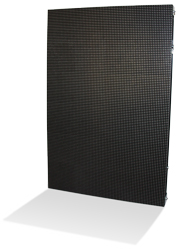 Be sure to stop by our booth at LDI exclusively to see the LedGo range of modular LED video panels. LedGo panels are brilliantly engineered and incorporate high-quality hardware and components to deliver incredible video performance at economical prices.
We will have the 6mm, 10mm, and 15mm resolutions on display at LDI. LedGo video panels feature easy "Rig and Click" hardware for quick assembly and very high refresh rates by using the latest LED Drivers to avoid flickering on cameras.
LedGo is the perfect solution when you need high performance video at a competitive price.
Let's Go with LedGo. www.LedGo.tv

Photos courtesy of LedGo and show previous product applications.
| | | |
| --- | --- | --- |
| | World Class Products, World Class Service | |
A.C. Lighting Inc.

435 Horner Avenue, Unit 1,
Toronto, ON. M8W 4W3. Canada
Tel: 416-255-9494, Fax: 416-255-3514
northamerica@aclighting.com