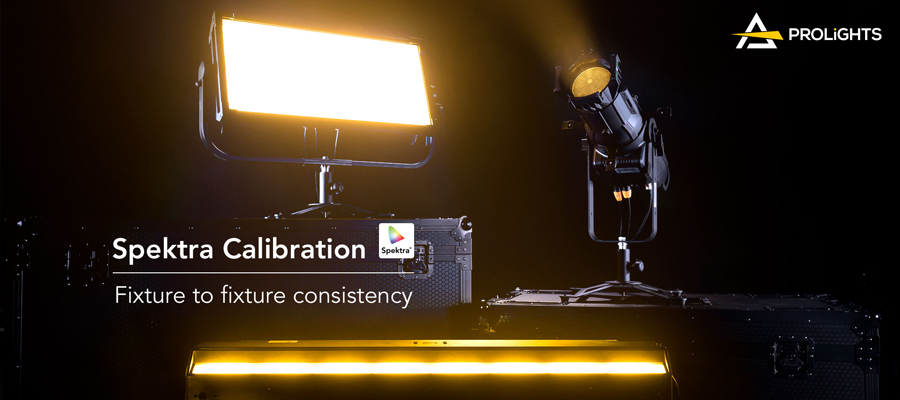 With an increasing presence in Film, TV, and theatre markets, PROLIGHTS has been strengthening its efforts in Research and Development to implement new, cutting-edge innovations within its color science, to ensure color consistency and advanced color control across its product lines.

Every fixture marked as "Spektra™" meets a standard set by PROLIGHTS, and its colors will match with other units with the same marking and guarantee batch consistency over time. The fixtures balance precisely in a controlled and predefined color space, such as XY/HSI/RGB and CCT modes, gels, or source emulation.

"Spektra™" categorizes individual light sources during the calibration process, making different luminaires operate in the same CIE1931 color space. Any fixture with this calibration matches precisely in whites and colors defined during production.

The internal algorithm manages the source's information and helps users obtain the exact color point across Spektra™ calibrated fixtures.

This innovation was developed by PROLIGHTS' R&D and is already present in the company's latest products.

In North America, these products include:
If they are labeled with "Spektra™ Calibrated", their color consistency will be guaranteed.
Recent News
News Search