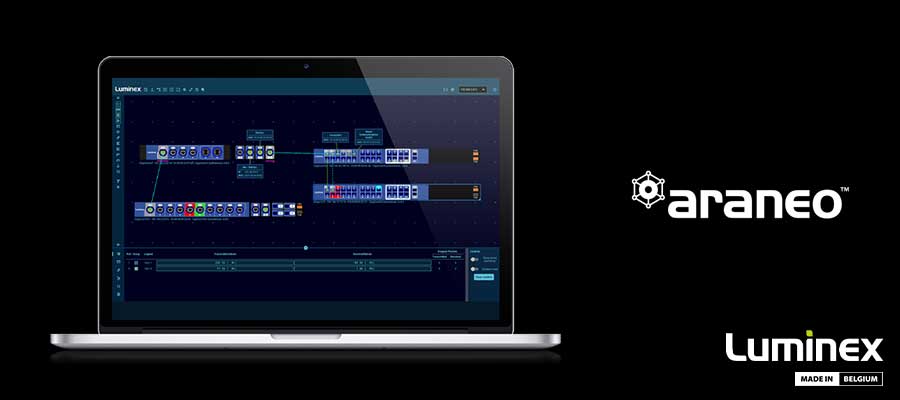 Release notes Araneo 1.0.2
NEW:
Support for High Sierra (Mac)
Mojave 10.14
High Sierra 10.13
Bug Fixes:
PoE status of first GigaCore port is shown incorrectly (Mac OS)
Port configuration goes to background when selecting ports (Mac OS)
Incorrect sACN universe numbers with multicast addresses
Known Issues:
Currently it is not possible to remove GigaCores from the network. The only way to clear the view is by switching to another network interface and back
Currently edge devices that expose multiple MAC addresses on one physical link are not shown in the topology
Download the latest version of Araneo 1.0.2.
Already downloaded ARANEO?
Use the application updater.
Recent News
News Search