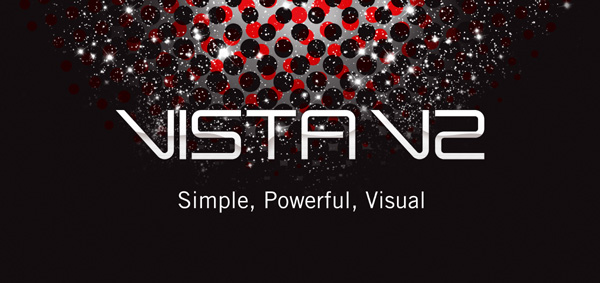 Jands Europe has expanded its dealer network as a direct result of the phenomenal response received to the launch of the new Vista v2 software at this year's Prolight+Sound exhibition in Frankfurt.
Istanbul based Atempo has been appointed as the exclusive new Turkish dealer for the Jands range of lighting controllers and dimmers. As one of the leading technology sales and distribution providers in Turkey, as well as specifying and co-ordinating specialist installation projects, Atempo enthusiastically add Jands to their portfolio of premium brands.
Says Jands Europe's Neil Vann, "We ensure that we choose the best companies to represent and support the whole Jands range in their respective regions, and are delighted to welcome the Atempo Group as the newest member of our constantly growing international dealer network. They have all the technical expertise, dedication and attention to detail that we look for in a partner company".
Atempo's Istanbul Regional Director, Volkan Konuralp, comments, "Jands Vista v2 opens up a completely new horizon of lighting control for all applications, from the smallest and most straightforward lighting rigs to large and sophisticated designs featuring multiple moving lights, LED, digital lighting elements and video. It is all based around the same concept, and at Atempo we think Vista v2's impact on lighting control will be similar to the 'iPod revolution' in terms of scale, ease of use and philosophy".
Neil explains that Vista v2's core philosophy of offering the power and flexibility to control an ever-changing panorama of 'visual technology' onstage, whilst making it simple and accessible to all levels of user, has hit a chord worldwide. With increasing pressure on all disciplines to produce amazing looking and more technically complex shows in shorter timescales, Vista v2 delivers real "power with simplicity" to help achieve these goals.
"With more designers, programmers and operators looking at Vista v2 and seeing its advantages, it is even more imperative that we strengthen our dealer network to keep ahead of the interest".
Vista v2 is now shipping with all Jands Vista consoles following three years of intense development and extensive use on major shows and events by beta-testers worldwide. As well as being factory-standard with all new Vista consoles, the Vista v2 software is available as a free upgrade to existing users.
Volkan thinks that the Vista v2 platform has potential across all sectors of the industry where speed of use and detail are important, particularly the touring and rental markets, a wide range of venues, and television.
Neil concludes, "We are looking forward to a successful, profitable and long term relationship with this excellent, well established company".
Find out more about the Vista range and Vista v2 software at www.jandsvista.com
The rights and ownership of all trademarks are recognised.
The information contained herein is correct at the time of printing, however as we are constantly refining our product range we reserve the right to change the specification without notice. E&OE.
Recent News
News Search