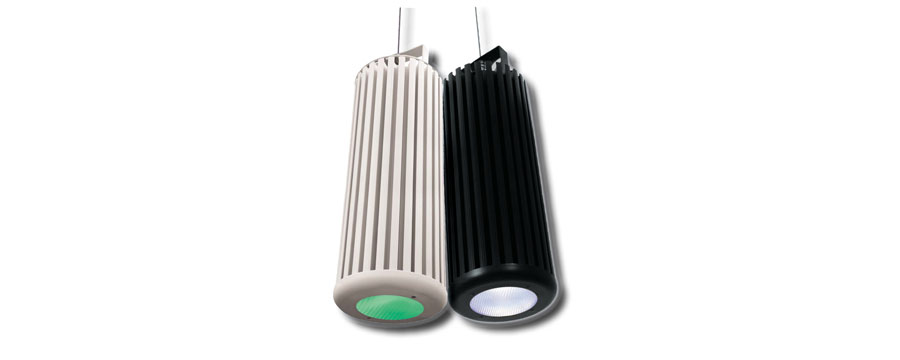 The award winning Chroma-Q Inspire range welcomes its newest and eagerly anticipated addition: the Inspire XT.
Incorporating all of the features of the popular Inspire range of luminaires, including; fully homogenized beam, theatrical grade dimming and convection cooling, the new Chroma-Q® Inspire XT™ boasts an impressive output of more than 9,500 hot lumens.
The Inspire XT uses Chroma-Qs advanced homogenized optics allowing for a single output beam that is clean, pure and uniform. Factory calibration ensures every Inspire's output is color matched.
The Inspire XT's range of beautiful whites, soft pastels and bold saturates provides for maximum creativity. Its ability to transform the look and feel of a space and engage an audience while subtly or boldly shaping an environment makes Inspire XT perfect for entertainment, Houses of Worship and architectural projects.
The XT is twice as bright as the industry leading Inspire and uses DMX, allowing the fixture to dim smoothly through the entire range, especially at low levels. In addition to being energy efficient, the Inspire XT is a low maintenance fixture delivering over 50,000 hours of life expectancy. Camera Friendly technology eliminates camera flicker, on even the most demanding HD camera.
The Inspire XT rounds out the product range which includes both the Inspire and Inspire Mini for a complete house lighting solution.
Inspire XT Additional Features:
• RGBW color mixing provides a CRI of up to 90 and delivers extremely accurate color mixing
• DMX-512 Control allows for individual fixture control and pixel mapping to create gorgeous color effects and warm amber looks to engage and captivate the room
All versions of Chroma-Q Inspire fixtures are available with a full range of optional accessories for mounting and beam control.
Chroma-Q's award-winning LED entertainment and architectural lighting products have been setting new standards of performance for over 12 years. They've been used by a huge range of leading lighting designers, specifiers, rental and production companies, venues, shows and events worldwide.
To arrange your personal demonstration, contact:
(International Sales Enquiries)
A.C. Entertainment Technologies Ltd.
Tel: +44 (0)1494 446000
international.sales@ac-et.com
(North American Sales Enquiries)
A.C. Lighting Inc.
Tel: +1 416 255 9494
northamerica@aclighting.com
Or for more information, visit www.chroma-q.com, or Facebook – www.facebook.com/chromaq.lighting.
Chroma-Q and all associated product names are recognised trademarks, for more information visit www.chroma-q.com/trademarks. The rights and ownership of all trademarks are recognised. Whilst every effort has been made to ensure that the information is correct, Chroma-Q accepts no liability for errors or omissions. Technical specifications and data are provided for guidance only. Because we constantly aim to improve our products, we reserve the right to amend or alter at any time and without prior notice, the specifications of any product. E&OE.
Recent News
News Search