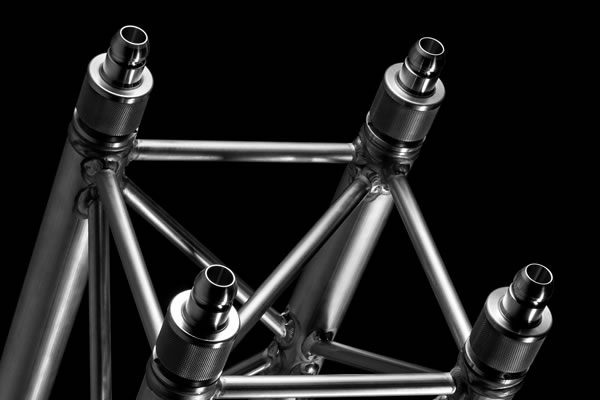 A Twist on Fast Performance
The Verto truss is a new revolutionary system, making truss connection fast, silent and safe. The Verto truss brings a totally new perspective on truss assembly and is described as a game changer in our industry.
The Verto truss is based on a new principle of truss connection, where the sections are joined by a rotating coupler system.
This truss can greatly benefit the daily working practice for technicians, its tool-less connection is almost completely silent, thereby greatly adding to safety on the work floor.
Furthermore, it reduces the assembly and disassembly time. Tested general assembly times are up to 5 times faster than those for truss with conical coupling systems and 10 times faster than any bolted truss.
Recent News
News Search
Confirm your action
Are you sure you want to perform this action?