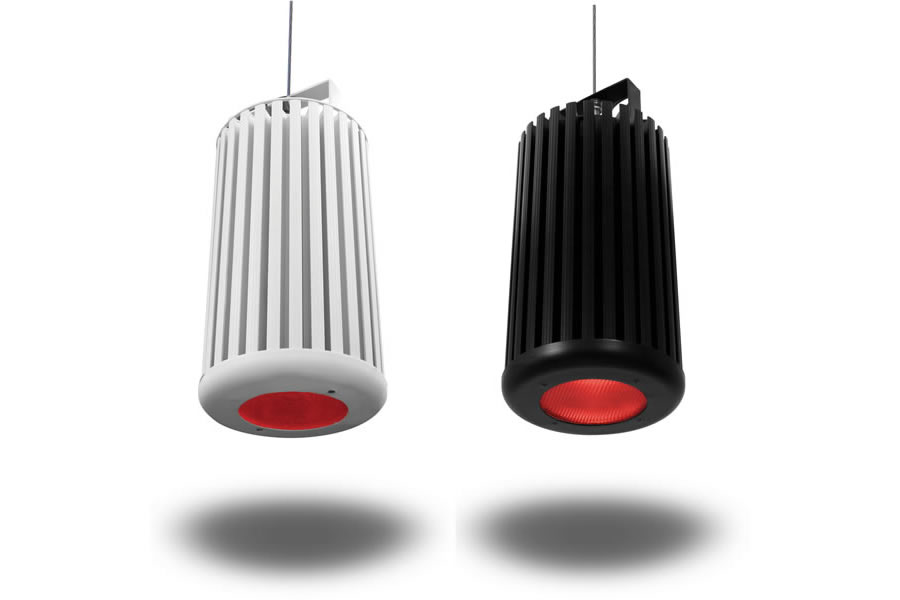 Intelligent LED lighting manufacturer, Chroma-Q® unveiled their brand new 'Inspire' LED house light at this year's Prolight + Sound exhibition in Frankfurt, Germany.
The new award-winning Chroma-Q Inspire™ LED house light is a powerful multi-purpose creative lighting tool that utilises some of the innovative core technologies found in the incredibly popular Chroma-Q Color Force™ range. Providing a choice of beautiful whites, soft pastels and bold saturates, the Inspire incorporates industry standard DMX-512 control, fully homogenised color mixing, a high CRI of 90, a powerful 4,000 hot lumens output and an adjustable CCT – making for an exceptional all-round feature set.
With fully homogenised color mixing and a choice of three different lens options, the Inspire provides an excellent selection of stunning mixed colours and 'true' whites, with no unsightly color separation shadows.
Fusing entertainment, theatrical and architectural lighting capabilities, the Inspire has the ability to seamlessly transform the look and feel of a performance venue, themed retail space or house of worship.
Providing designers with a tool to create environments that seamlessly transcend the physical barrier between the stage and audience through the creative use of light and colour, the Inspire can produce a range of effects from subtle shifts in color temperature, to bold and dynamic color changes.
Featuring a compact, energy-efficient LED design, the Inspire house light has an incredibly low power consumption of 110W – which will show you a significant return on your investment with its high energy efficiency.
The Inspire's custom optical design provides a smooth, uniform output, matched by theatrical grade dimming.
Utilising Chroma-Q's ColorSure™ technology for enhanced consistency when using multiple fixtures and having a high CRI of 90, the Inspire can achieve extremely accurate color matching.
Using the Inspire house light's DMX-512 input, it is now possible to seamlessly map ceiling lighting, introducing gorgeous soft color effects and warm amber looks to engage and captivate the room.
With an adjustable frequency from 600 – 4,800Hz, the Inspire house light is extremely camera friendly and can be adjusted to eliminate camera flicker and lens glare.
Chroma-Q's Global Brand Manager, James Bawn comments "After talking to many theatres, galleries, retail environments, churches and performance venues, we came up with a 'house' lighting fixture that is sustainable, energy-efficient and capable of multiple creative lighting tasks… The Inspire attracted a lot of attention at the show, and we are very excited about getting it out into the market."
The Inspire is available in black or white bodied versions and can be specified with either a narrow (32° approx.), medium (42° approx.) or wide (65° approx.) beam angle lens.
For more information please visit http://www.chroma-q.com/products/inspire-led-house-light.asp
Chroma-Q and all associated product names are recognised trademarks, for more information visit www.chroma-q.com/trademarks.
The rights and ownership of all trademarks are recognised. The information contained herein is correct at the time of printing, we reserve the right to change the specification without notice. E&OE.
Recent News
News Search