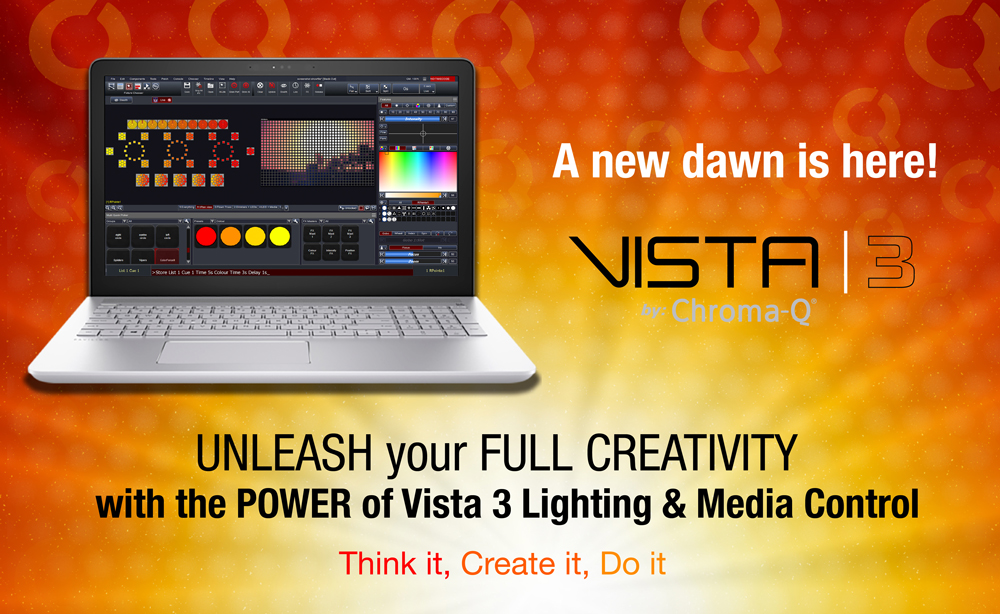 WFX Conference and Expo offers solutions for today's Houses of Worship
A.C. Lighting Inc., distributor of world-class lighting, rigging and video technologies will be attending the WFX Conference and Expo November 14-15 at the Orange County Convention Center in Orlando, Florida.
At the Expo, A.C. Lighting will feature new products from many of their partner brands, including Vista by Chroma-Q hardware and software, Follow-Me Mouse and Fader Consoles, and ProLights Eclipse-FS LED Ellipsoidal.
Chroma-Q®, who recently acquired and re-branded the Jands Vista lighting & media control system, has released the long-anticipated Vista 3 software, which introduces a large number of exciting new features and improvements. These features all contribute to improving the entire user experience in creating and delivering fantastic looking shows, in addition to making the software even more intuitive to those users who are new to the Vista ecosystem.
Alongside Vista 3's software launch, Vista by Chroma-Q is now shipping two new control surfaces – the Vista MV and Vista EX – which provide affordable hands-on control suitable for any size or style of production.
The new Follow-Me Mouse Console and Fader Console both enable users' direct tactile control of the Follow-Me remote follow spot control system.
The Mouse Console provides an ergonomic handle for prolonged usage and proportional control for smooth and accurate targeting. It is PoE connected. It has tow encoders and buttons that can easily be mapped to fixtures or target parameters.
The Fader Console provides an additional 4 faders, encoders and buttons for fixture parameter, camera function or z-height off-set functions. It connects to the mouse via a 4pin XLR.
The ProLights ECLIPSE-FS is a full color LED ellipsoidal designed to deliver a full range of bold saturates, soft pastels, and stunning whites. The RGB+Lime LED engine has been specially designed and engineered to provide both a full range of colors and studio quality variable white light together with high-intensity output.
Visit A.C. Lighting Inc. in booth #831 at WFX in Orlando, Florida, for your demonstration of industry leading lighting, rigging and video technologies. To learn more about A.C. Lighting Inc., please visit our website www.aclighting.com.
Recent News
News Search