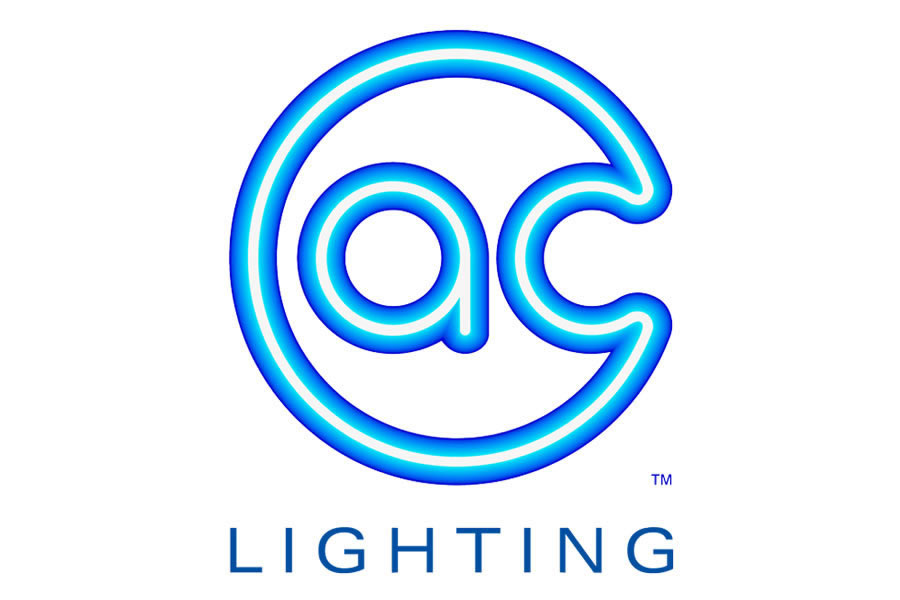 A.C. Lighting Inc. will be showcasing the latest technology innovations from a selection of the leading brands which it distributes in North America, including products from Chroma-Q®, Jands, ArKaos and LedGo – at the 2013 Tour Tech: All Access Show in Dartmouth, Nova Scotia held on 31st January – 1st February.
Chroma-Q fixture line
Showing exclusively at A.C. Lighting's booth is Chroma-Q's range of cutting-edge LED lighting technology products.
New from Chroma-Q is the Studio Force Phosphor™ range which utilizes innovative LED technologies to provide an equivalent soft edge output to a fluorescent fixture – up to 8,000 lumens – developed specifically for use in TV, film and broadcast studio environments.
The Studio Force Phosphor range joins the existing lineup of Studio Force™ extreme output white LED fixtures, which are also available in a choice of daylight (6,100K) and variable white (3,000 – 6,100K) versions. Providing a full range of creative tools to suit every lighting need and budget, options include an ultra compact workhorse fixture, a 335mm / 13.2" long multi-purpose unit and 1.2m / 4ft (48) and 1.8m / 6ft (72) battens.
In addition to the Studio Force LED range, A.C. Lighting will also display the Color Force™ RGBA lineup, which delivers power across the spectrum, from bold colors to super soft pastels, all from a single fixture.
Also on show from Chroma-Q is the brand new, award-winning Inspire™ LED house light. Fusing entertainment, theatrical and architectural lighting capabilities, the Inspire was designed to seamlessly transform the look and feel of a performance venue, themed retail space or house of worship.
Whether used in an entertainment, architectural or house of worship context, the Inspire provides designers with a tool to create environments that transcend the physical barrier between the venue space and its audience through the creative use of light and color.
Jands Lighting console control
New, and showing exclusively from Jands is the innovative Stage CL console. The Stage CL is an entry level, self contained console that has been specifically "made for LEDs".
Ideal for a wide-range of applications including corporate events, houses of worship, community theatre, retail displays, night clubs, weddings and parties – the Stage CL offers a simple and easy to use "out of the box" LED control system for anyone who has adopted LED technology, regardless of technical skill and ability.
Also showing will be Jands' flagship Vista L5, which features a sleek design, dominated by a stunning 21" HD screen. Running Jands' next generation Vista v2 software, visitors can come and see for themselves the power and simplicity that Vista has to offer.
ArKaos Media server line
On show from ArKaos will be the new Stage Media Server.
The Stage Media Server provides an ideal combination of scalability and creativity at an unbeatable price. Suitable for a variety of applications, the Stage Media Server is the perfect turnkey solution for seamlessly running real-time video shows for worship, entertainment, theatre and audio-visual applications.
LedGo LED panel line
On show from LedGo will be their range of high-quality modular LED video panels. Brilliantly engineered and incorporating robust hardware and components, LedGo video panels deliver incredible video performance at economical prices.
On display will be the 6mm resolutions, which all feature easy 'Rig and Click' hardware for quick assembly and very high refresh rates by using the latest LED drivers to avoid flickering on cameras.
Chroma-Q and all associated product names are recognised trademarks, for more information visit www.chroma-q.com/trademarks.
The rights and ownership of all trademarks are recognised. The information contained herein is correct at the time of printing, however as we are constantly refining our product range we reserve the right to change the specification without notice. E&OE.
Recent News
News Search