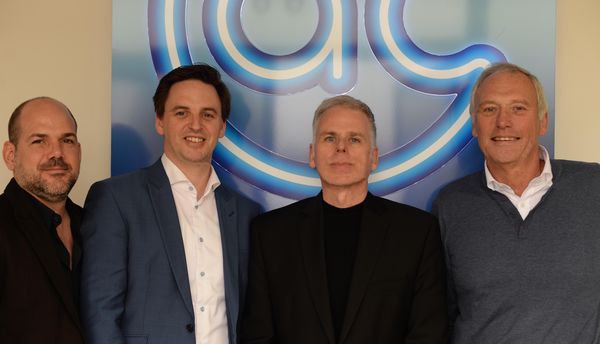 A.C. Lighting Inc., North America, distributor of award winning lighting and rigging technologies for the theatre, film, television, worship and commercial markets has added Belgian-based Luminex Network Intelligence, manufacturer of data distribution equipment for professional lighting, audio and video applications to its exclusive brand line. This comes as part of a growth strategy aimed at galvanizing its robust North American Sales force.
To commemorate the new partnership, A.C. Lighting Inc. will host Luminex product demonstrations at this years' InfoComm Expo, which will take place from June 14-16th at the Orlando Convention Centre in Orlando, Florida. Those interested in experiencing Luminex products first hand can visit A.C. Lighting booth #7571 at the tradeshow.
"This is definitely an exciting time," said Fred Mikeska, Vice President of US & Canadian Sales at A.C. Lighting Inc. "As a company that strives to deliver only the best products and service to our clients, Luminex offers an incredible range of data distribution equipment for the professional lighting market. Luminex is a top-of-the-line brand that provides cutting-edge technology and A.C. Lighting focuses on delivering state-of-the art solutions to the entertainment industry. We have known Luminex for some time and are excited to finally share the brand and its products with the U.S. and Canadian marketplaces.
"This is the beginning of a great venture," adds Hugo Larin, Director at Luminex America. "A.C. Lighting provides world class services to the lighting and video markets and it is a pleasure to partner with them. Luminex strives to provide top of the line support to its customer base and teaming up with A.C. Lighting is a natural next step to extend that level of service."
Luminex will also show its technology in Orlando for the first time at Luminex booth #5439. Here, visitors will become familiar with the newly released GigaCore 10, the first truss unit in the GigaCore family; GigaCore 2.4.0 firmware with MultiLinkX; and the LumiSplit family of DMX/RDM splitters.
---
For more information on A.C. Lighting Inc., please call (416) 255 9494, email northamerica@aclighting.com or visit www.aclighting.com.
Keep up to date with the latest A.C. Lighting Inc. news via their website and twitter page:
twitter.com/ACLighting_Inc
www.facebook.com/aclightinginc
The rights and ownership of all trademarks are recognised. Whilst every effort has been made to ensure that the information is correct, A.C. Lighting Inc. accepts no liability for errors or omissions. Technical specifications and data are provided for guidance only. Because manufacturers constantly aim to improve their products, they reserve the right to amend or alter at any time and without prior notice, the specifications of any product. E&OE.
Recent News
News Search